The National Brief | Vol. 3 No. 6 | November 2015
| | |
| --- | --- |
| Aircraft Mechanics Fraternal Association | |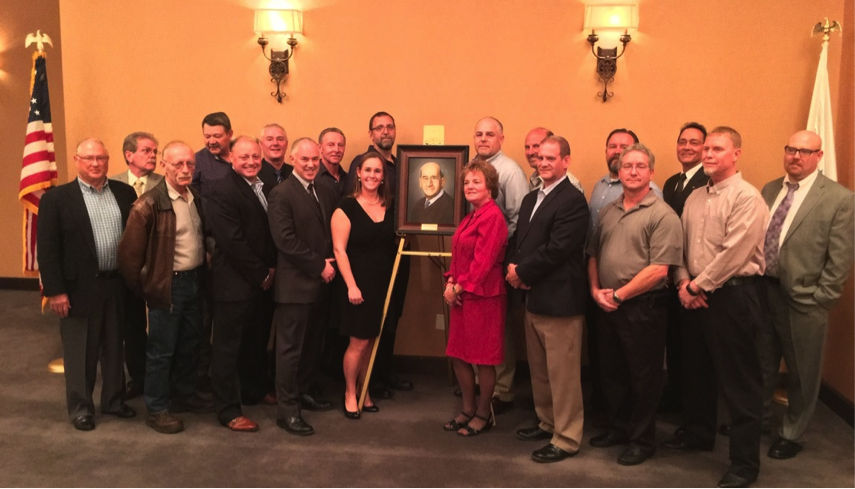 Important links
Thanksgiving is almost upon us and is a time of family, thanks, and remembrance. As an Association, we recently held a Celebration of Life for our founder, O.V. Delle-Femine "Dell", near our National headquarters in Colorado. Each local was represented at this celebration and we had the honor to see past Association officers and staff who have moved on to other opportunities. Those in attendance shared personal stories about Dell and his exploits, and there were times of both laughter and tears.

The fellowship at the event was appreciated by the guests and exactly what Dell would have wanted in his honor. Even though it is easy to look at our current position as an Association and enjoy our successes, we must never forget the sacrifice that Dell and other integral members have made to create and sustain AMFA during those early and lean years. Without them and their personal sacrifices, we would not enjoy our craft-specific, democratic union.

A short time ago, one of our staff members told a story about Dell and his generosity. While eating at a restaurant over the holidays, he chatted up the waitress, a trait for which he was well known. Upon learning of her difficulty to purchase Christmas gifts for her young children, Dell left a very generous tip and asked her to use it to buy those gifts. To put this in perspective, Dell was not a rich man and this tip was more than he could afford; however, his generosity helped a family enjoy Christmas. As you share Thanksgiving dinner with family and friends, give thought to how generous Dell was with his time and life's work for our craft and be generous yourself.
Have you tried the new Smartphone App?
The Aircraft Mechanics Fraternal Association (AMFA) has created a smartphone app for its members. Available for both Android and Apple phones, the app is a quick link to the latest news and information from your Union. With built in GrievTrac access, the app gives our contract representatives private access to file grievances on behalf of our members.
| | | |
| --- | --- | --- |
| | "Safety in the Air Begins with Quality Maintenance on the Ground" | |
14001 E Iliff Avenue, Suite 217, Aurora, CO 80014
303.752.AMFA (2632)