AMFA - SWA AMT Negotiating Committee Meeting Notice & Highlight Sheet (Revised)
July 15, 2018
(Revised August 12, 2018)
Participants for AMFA:
Bret Oestreich – National Director
Earl Clark – Director, Region I
Will Abbott – Director, Region II
Bob Cramer – Airline Representative, Local 4
Craig Hamlet – Airline Representative, Local 11
Wayne Lampley – Airline Representative, Local 18
Mike Young – Airline Representative, Local 32
Lucas Middlebrook – AMFA Counsel
Peter Manikowski – AMFA Economist
---
On April 10, 2018, AMFA and Southwest announced an Agreement in Principle (AIP) on a new five year Agreement. The AMFA Committee has been working with the Company over the last ten weeks drafting the new language, and we now have a Tentative Agreement (TA) ready for membership consideration. The full TA has been emailed to each member's Southwest email for review.
The AMFA – Southwest Technician Negotiating Committee has scheduled the following Contract Tentative Agreement Question and Answer Meetings around the system to discuss the TA and to answer questions from the membership: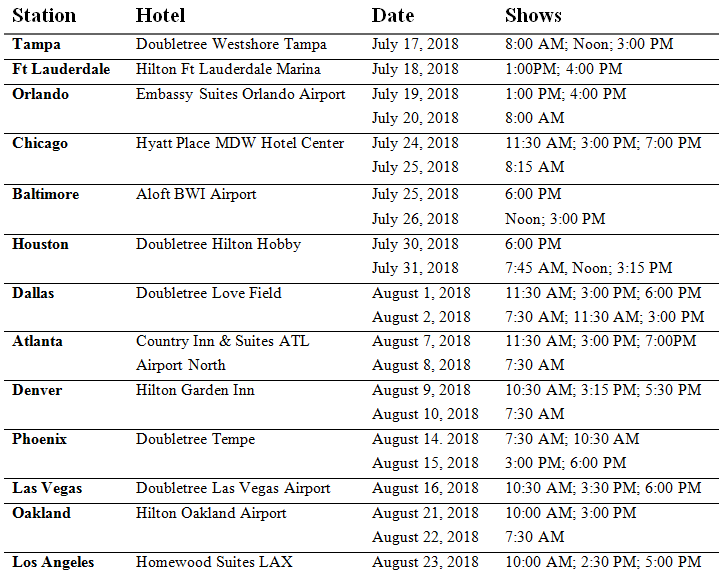 If your station is not listed above, the Committee will be setting up a Zoom conference call for you to be able to participate in a meeting. You will be contacted by your Airline Representative with date, time, and call information.
Please note, the schedule above is aggressive so if for some reason a flight is canceled or late, we may have to reschedule.
Sincerely,
Your Negotiating Committee
Download: