2015 AMFA Scholarship Winner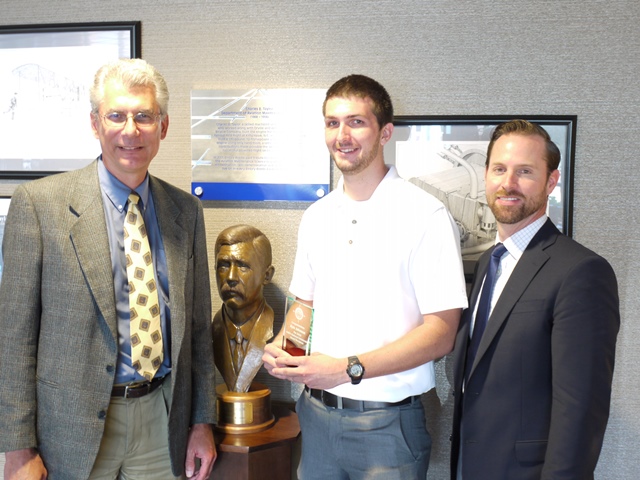 Left to right: is Chuck Horning, Kyle Johnson; Justin Madden
AMFA National provides a scholarship each year to a student attending an A&P school or university to obtain their license. In previous years AMFA has selected students attending Tulsa Technology Center and Pittsburgh Institute of Aeronautics. This year Kyle Johnson from Embry-Riddle Aeronautical University was selected.
The AMFA National Secretary/Treasurer, Justin Madden, was recently in Daytona Beach, FL to meet Kyle and to speak to the other students on campus about the scholarship, AMFA, and the craft in general. The students were engaged and receptive, asking questions and showing an interest in AMFA and the scholarship.
AMFA is proud to help in the education of the next generation of Aircraft Maintenance Technicians (AMTs). We would like to thank Chuck Horning, Department Chair, Chris Carta, Manager of Admissions, the Instructors, and the students for offering their genuine hospitality. We wish them the best in their future endeavors!