Norway CHC Helicopter Rescue
To:
Re:
Date:
AMFA Locals and Members
Norway CHC Helicopter Rescue
March 28, 2019
Dear AMFA Members:
I would like to share a very interesting and exciting story with you, one that involves great professionalism and courage during "treacherous conditions." You likely saw in the media the Viking Ocean Cruises' ship – the Viking Sky – experiencing engine trouble off the coast of Norway starting on Saturday afternoon, March 23, 2019, and the subsequent evacuation.
As the crippled ship drifted toward a rocky coastline the crew was able to deploy its anchor and issue a mayday distress call. The ship suffered damage and was taking on water and everything onboard (passengers, furniture, fixtures, etc.) was being dangerously tossed about in violent seas. There were injured passengers onboard and conditions were deteriorating rapidly. The decision was made to evacuate via helicopter as the seas were too rough for a marine based mission, the injured first and then the rest of the passengers.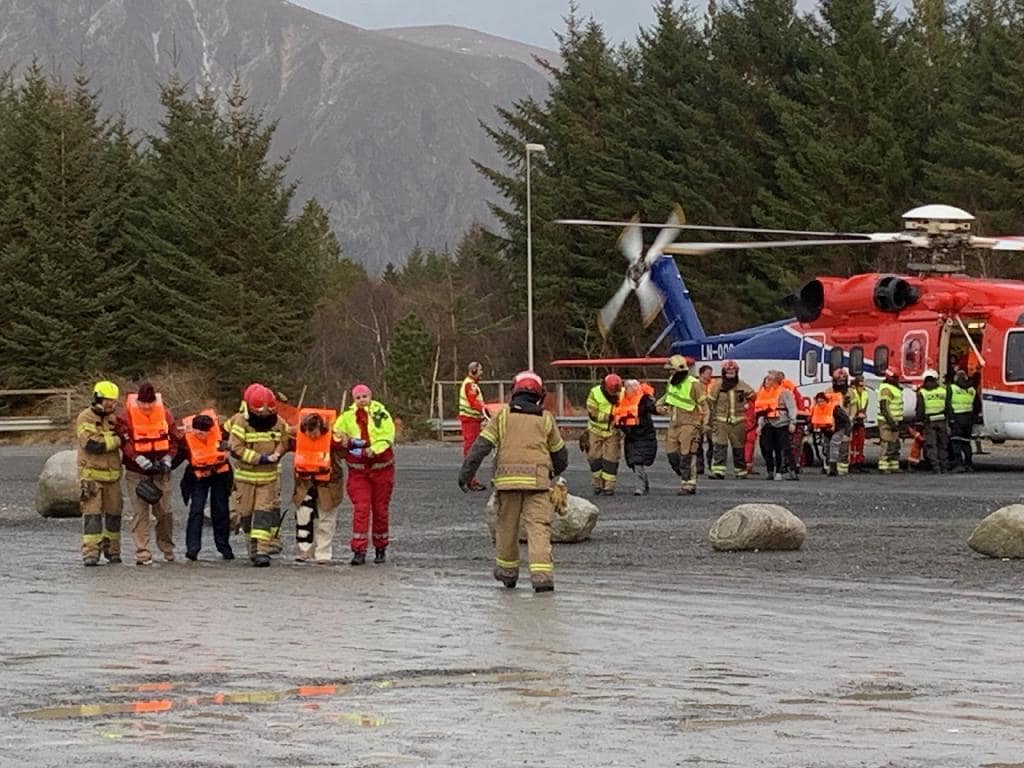 One of our AEI Affiliates, Norsk Helikopteransattes Forbund (NHF), represents the engineers who maintain the helicopters that service the off-shore oil rigs in the North Atlantic Sea. And one of our members from NHF, Mr. Tommy Olsen, is one of those engineers. It just so happens that Tommy is also a member of their emergency medivac and search and rescue team and serves as a hoist operator on the Sikorsky S-92A aircraft. During this event his crew was called into action by the Norwegian National Rescue Service and immediately deployed from their platform. During their challenging mission that ran through the night, his crew hoisted 59 souls from the tossing ship and transported them to safety.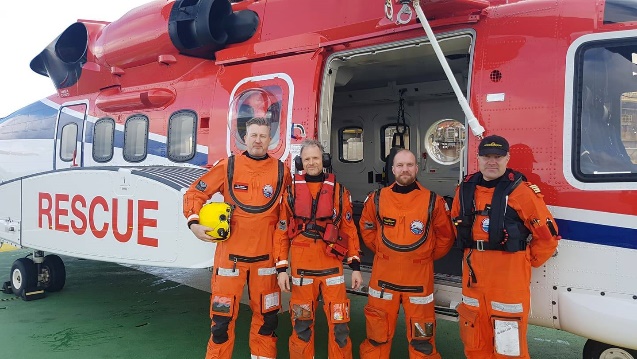 Tommy is third from left
As Tommy expressed it to me, "This is exactly what we train for. The operation was conducted safely, just as we practiced in our training missions." Tommy is being far too humble, no doubt conducting a precarious and precise rescue operation in adverse conditions is anything but routine. I'm proud to know that we are affiliated with such dedicated and courageous professionals!
If you are interested in further details of this amazing heroic event, please visit the following links to the story: CBS News, CNN, Fox, Norwegian media, and BBC. CHC Helicopters has released this statement on the event.
Sincerely,
Louie Key
AEI Secretary of the Americas